John and Oreet's Home Page
Welcome to our web site!!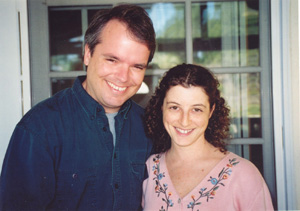 Please bear in mind that this is my first attempt at such a project and the site is still very much a 'work in progress' (I'm a physical therapist Jim, not a web designer!). My plan is to continue developing the site when I have the time and create similar projects for our trips to New Zealand & China, Burning Man, Canyon Camping, and the Wedding photos too. Then I can go back and add in everything else!! It's good to have goals, right?
This particular page is so under construction as to be virtually non-existent. However, here is a link to the 'Israel Trip' site. And here is a link to our '2005 Year in Review' letter.
Thank you for your support!! -- Oreet & John